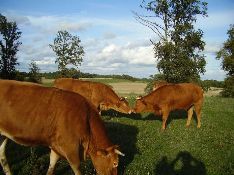 Existential Counselling and Psychotherapy Hackney East London
My way of working
I am an existential, phenomenological
psychotherapist
. The phenomenological part describes how we look in an even and open way at what you bring to me in therapy, whilst the existential part refers to helping you make sense of your life and recognising that although it may seem difficult,
you do have some choices.
Existential Phenomenological therapy is a relationship and a conversation.
I am not a therapist who just sits and listens and from time to time nods his head. As in everyday life,
the quality of conversation relies on the quality of the relationship.
I see it as one of my tasks to help you to feel sufficiently at ease so that we may have some open conversation and discover what choices you have in your present situation.
I do not label my clients.Happiness and sadness have a place in therapy as in the rest of life.
I don't think of laughter as being exclusively about happiness or tears exclusively about sadness. I see them as an existential fact of life, unique to the moment and to the person. I might ask in therapy what the tears or the laughter meant for the client rather than assume that I knew. But then I do ask a lot of questions.
Relationship work with couples.
I like to see couples for two to four initial 50 minute sessions and then at least one individual session with each of the couple before returning to meeting together. The duration of the work will be jointly decided.